Odoo Development

​

​

​

​

​

​

​

We do Odoo ERP development services for any business or cooperate size.
We aim at exceeding your expectations in providing the best and latest in Odoo development. We offer Quick, effective, and ergonomic development solutions to your Odoo Needs.

Certified Odoo Professionals

---
We are certified Odoo experts for versions 12, 13, 14, and 15.
With our expertise, we can effectively implement, customize, and support Odoo solutions to meet your business needs. You can trust in our certified proficiency to deliver high-quality and reliable Odoo services for your organization

Certified Odoo Gold Partner

As the best Odoo solutions provider in our region and beyond, we are happy to guide you with Odoo implementation, customization, troubleshooting, and ERP development for all types of businesses and industries.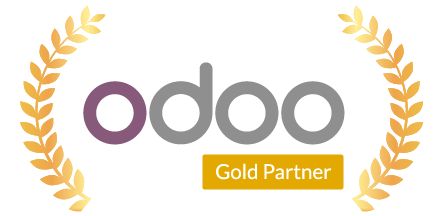 Recognized as the
Best Odoo Partner in East Africa
Cloud
Easy to access; from your phone, tablet or laptop
wherever you are with just an internet connection.
OpenSource Platform
Odoo is an OpenSource platform as it uses ,
an open development process and is licensed to include the source code.


Easy to learn

Odoo acquires easy to use business modules that
form a complete suite of tools to accompany any business requirements.

Robust Architecture

It has robust architecture which makes the
business management processes easy as well as swift.

Improve businesses
Performance
Facilitates to manage accounting, e-commerce, Point of Sale, ERP, CRM, inventory, and alot more.

Scalable
You can add any feature at any given time even
after the implementation.
Migrate to Odoo with ease.

Whether you are migrating from one version of Odoo to another or coming to Odoo altogether from some other platform, migration is always painstaking.
Don't worry we handled 100s of Odoo migrations to our clients so we are experts at it.


Rigorous study of client's setup to develop the roadmap for proper migration.


Testing services before and after deployment to ensure closure of any discrepancies.


Enabling Odoo migration and enhancements solutions to our clients.


Odoo Customization Services
One size won't fit all which is why we put the perfect handcrafted cogs in place so you can use Odoo as per requirements.

​We take care of small to Major Odoo customization requests.


We optimize the performance of your Odoo Database to deliver highly efficient and faster performance.


Customizing third-party modules to make them even better.


We provide services to Append Features to Odoo Modules according to your needs.


Build Modules From Scratch for you.


Easing Odoo usage and expanding its usability through thoroughly tested customizations for each of our clients as per their requests
​Clients using Odoo ERP



​​